Federal Supply Schedule, FSS, 36F79721D0199
FDA Operator Number 10081154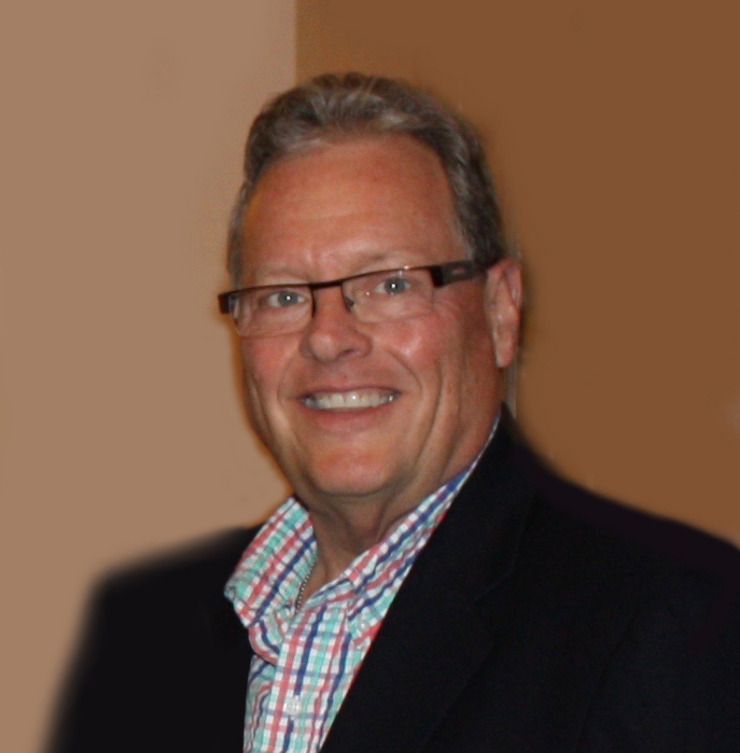 Mr. Talbert's initial exposure to medicine was as a Navy Corpsman, E5, attached to the U.S. Marine Corps Air Station, Quantico, Virginia. From his tour of duty, he knew that he wanted to work in medicine and has been involved in healthcare ever since his discharge.
With an undergraduate degree in Bio-Chemistry his first work was in pharmaceuticals with A.H. Robins and, then after one year, into the world of medical devices. Mr. Talbert working as a Richards Mfg. Otology Specialist at teaching institutes in Virginia and North Carolina and from there progressed into total joints and spine surgery. He personally knew and received training from Sir John Charnley and Prof. Eduardo R. Luque, MD which helped expand his clinical and surgical understanding of total joint and spine procedures and was further enhanced with domestic and international business development opportunities.

He remains constantly diligent looking for strategic partnerships to improve patient outcomes with innovative technologies .

His # 1 Gallup's CliftonStrength is Strategic, followed by Connectedness, Restorative, Positivity, and Includer.
Business Partners & Sub-Contractors
Independent Sales / Surgical Agents
At 440innovations we always attempt to secure business partners that reflect the highest values and expertise demanded by the surgical/medical community. We have been able to work with industry leaders and provide coverage into many domestic and international markets.
Business Partners & Sub-Contractors


Kris King, CEO
Ted King, President




A Certified Women's Business Enterprise National Council, WBENC
"In the twenty-five years that I have been in sales and sales management, I have dealt with thousands of people. Many of those people I have forgotten, but I will never forget Ted King. I have rarely seen someone connect with people on a deep level in a short period time. Every time that I work with him, I learn something new."
Joseph Miller, CSAT Solutions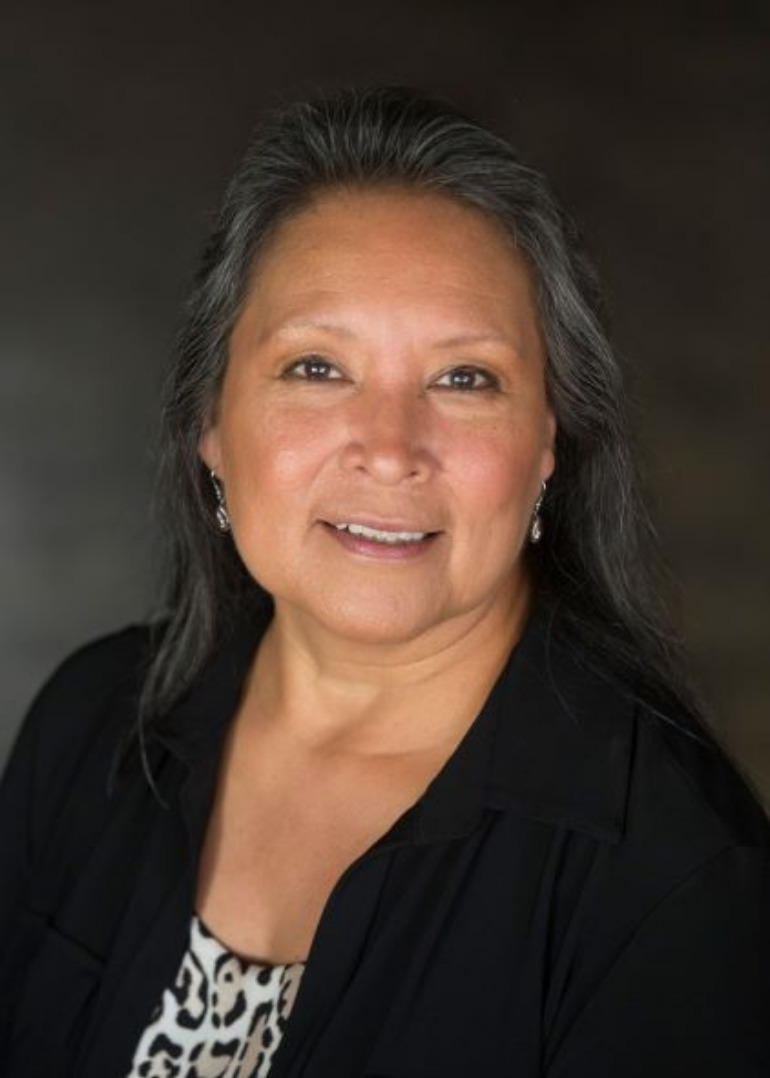 Ware River Consulting LLC
Debra Goodier, CEO & President


An Indian Economic Enterprise Woman Owned Small Business since 2018
Ware River Consulting is an Indian Economic Enterprise Woman Owned Small Business. As a professional services organization, our core capabilities focus on human resources and staffing, administrative and general management support, management consulting, and organizational improvement support services that generate value-added solutions for our clients.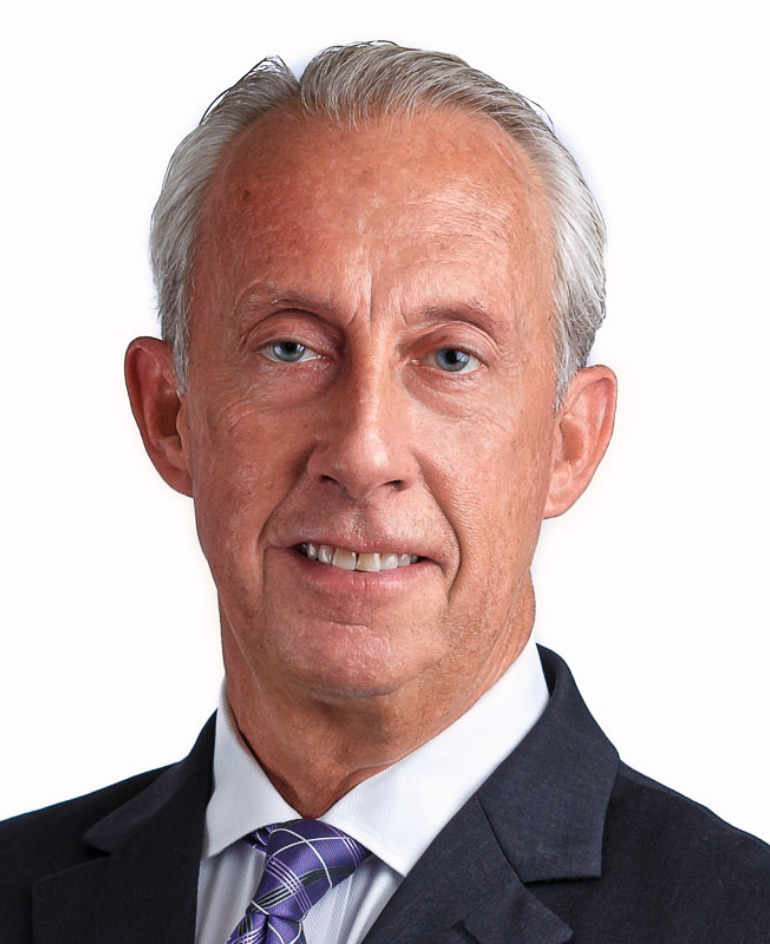 Gemini Resources, LLC

Ray VanFossen


Ray has been a business partner with Jim Talbert since 1990. His work ethics and integrity continue to define his core values that set him far apart from his peers.
440innovations has partnered with Gemini Resources since 2015 to capitalize on their extensive national corporate management in sales and marketing distribution through independent distributors.
Ray may be reached at 804-539-4029
https://www.linkedin.com/in/ray-vanfossen-rva/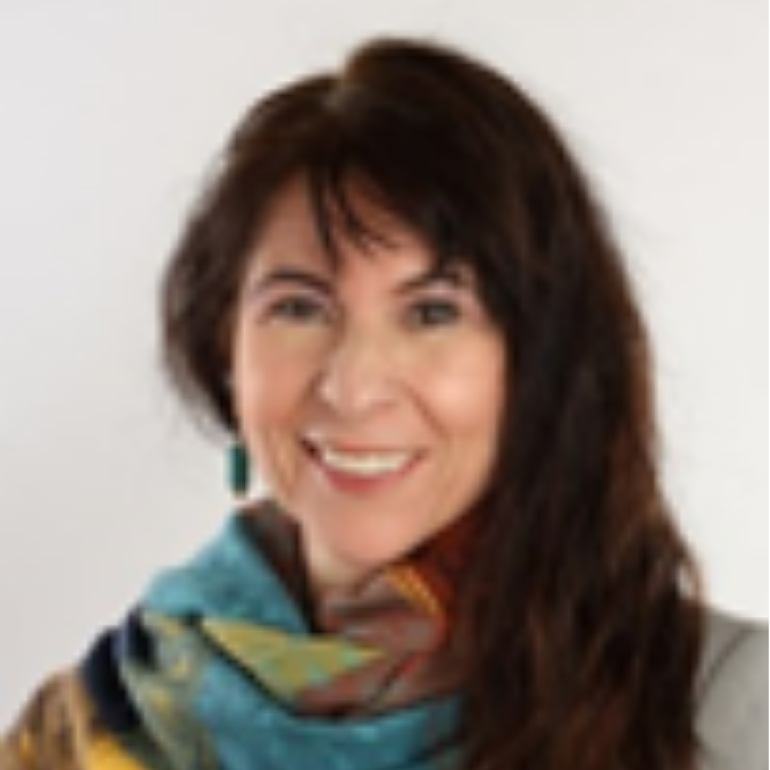 Smooth Sailing, Inc.
Frances Bellows, CEO, PMP, ACP, J.D., CSM, SMP
Gerald Bellows, COO

A Certified Woman Owned Small Business since 2003
In addition to America, Frances has lived and worked in Japan and Asia. She expands and implements emergency preparedness programs for counties, state, and commercial entities.
Frances has developed and taught classes in science, technology, engineering, and math from junior college to post-grad levels. She is currently with the University of California at Berkeley in the Business, Management, and Technology programs. Frances has been the consultant for hundreds of entrepreneurs and innovators in the San Francisco Bay Area and Silicon Valley. She specializes in expanding knowledge of STEM and innovation with pragmatic applications.

"In addition to being way ahead of the curve on the issue of bone formation, Jim was also the first in the company to predict that Silicon Nitride would have antimicrobial properties, an attribute now validated by a number of our scientific papers."



-
B. Sonny Bal, MD, JD, MBA, PhD,
Former President & CEO Amedica Corp.









"Above And Beyond"
2011 President Award

"For meeting and exceeding all standards. We commend you on your top quality performance and thank you for always reaching above and beyond."



-
Ben Shappley
Former President & CEO Amedica US Spine

"Jim is a powerhouse of information and connections. Works very well

with surgeons and support staff and is a strategic thinker. Great to have on your side.

"




- Rush E. Simonson, Chairman & CEO
Juvent Regenerative Technologies Corp.
"I especially want to commend you, HN Talbert, for your sterling military bearing, mature professional attitude and devotion to duty. You continually displayed a through and comprehensive knowledge of all facets of your duties, performing them with the utmost courtesy and in an exemplary military fashion. Your attitude and performance certainly tended to disprove the stereotype image of the austere, uncaring military organization. Again, let me thank you for your fine performance which left me with a most favorable impression of your installation and the United States Navy."



-

B

yro

n J.

Swickard, 1st
Lieutenant,
Air Defense Artillery, Tactical Director,
US Army, 45th Arti

llery Brigade



ISASS 2018, Poster # 489
"Segmental lordosis increment on single level lumbar fusion using a 3D expandable cage"
Co-authored poster exhibit was a collaborative effort to quantify lumbar lordosis with a new expandable device developed in Israel by Expanding Orthopedics. 
(Click on Poster for Download.)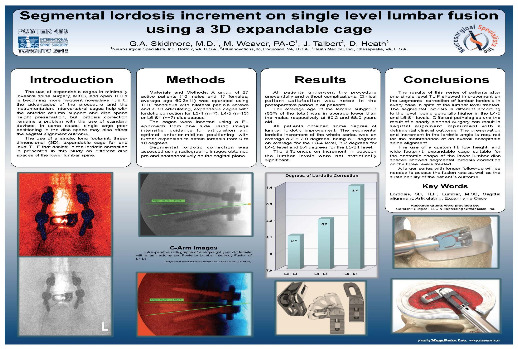 Specialized radiographic images to accentuate features of medical devices for spine surgery marketing content.